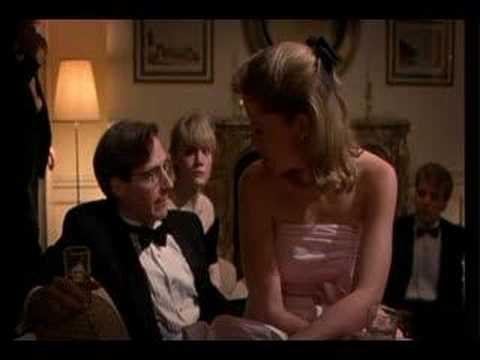 "Last week, one of my college friends, who now manages vast sums at a hedge fund,..."
– The Impossible Decision: On Whether or Not to Go to Graduate School : The New Yorker (via ayjay)
"Being powerful is like being a lady. If you have to tell people you are, you..."
– Margaret Thatcher (1925-2013)
"Writers talk a lot about epiphanies—what O'Connor, in her Catholic tradition,..."
– Joe Fassler, "What Flannery O'Connor Got Right: Epiphanies Aren't Permanent" (via Alaina)
"The world is indeed full of peril, and in it there are many dark places; but..."
– The Fellowship of the Ring, J.R.R. Tolkien (via traverserlemonde)
"If one listens to academics, one might make the mistake of thinking they would..."
– Stanley Fish, "The Unbearable Ugliness of Volvos" (here)
"So decrepit and so abused is the language of the Judeo-Christian religions that..."
– Walker Percy, "Why Are You a Catholic?" in Signposts in a Strange Land (via invisibleforeigner)
"[The fairy tale] does not deny the existence of dyscatastrophe, of sorrow and..."
– J. R. R. Tolkien, On Fairy-stories (via u-n-d-o-m-i-e-l)
"Marc was being home-schooled to accommodate his performance and practice..."
– From a NY Times article called "How to Raise a Prodigy"- incredibly interesting.  (via thepoptimist)
"There is a question whether faith can or is supposed to be emotionally..."
– Flannery O'Connor (via dailyflanneryoc)
"As I type this, I am looking out my window at the flying buttresses of a church,..."
– The Paris Effect | The American Conservative
"Even if one were able to render the whole of the content of faith into..."
– Kierkegaard, Fear and Trembling (1843), trans. Alastair Hannay (via unapologetic-book)
"The high-school English teacher will be fulfilling his responsibility if he..."
– Flannery O'Connor (via Nathan Chang)
"The real question, John [of the Cross] suggests, is about what you are really..."
– Rowan Williams, "The Dark Night" (via ayjay)
"The Jeffersonian creed is true; the Jeffersonian error was in considering only..."
– G.K. Chesterton (via acceptandembrace)
"In the past couple of years, Patrick Deneen and Jeremy Beer have observed that..."
– First Principles - The Treasonous Clerk: Art and Beauty against the Politicized Aesthetic, Part I
Xerox PARC, Apple, and the Creation of the Mouse :... →
"The sane man knows that he has a touch of the beast, a touch of the devil, a..."
– G.K. Chesterton (via acceptandembrace)
"I think fiction may be, whatever else, an exercise in the capacity for..."
– Marilynne Robinson, When I Was a Child I Read Books (via invisibleforeigner)
"The old and honorable idea of "vocation" is simply that we each are called, by..."
– Wendell Berry (via triadic)
"For the Christian, if there is a possibility for human flourishing in a world..."
– James Davison Hunter, To Change the World (via calebmurphree)
"This life is too much trouble, far too strange, to arrive at the end of it and..."
– Walker Percy (via mysteriousandmundane)
"St. Thomas called art "reason in making." This is a very cold and very beautiful..."
– Flannery O'Connor (via settledthingsstrange)
"The meaning of Genesis is that this world was made to be God's abode, God's..."
– NT Wright (via thepoorinspirit)
"We start the academic year early here at Yale, and by the end of this month I'll..."
– Harold Bloom (via mshedden)
"The principle is this: that in everything worth having, even in every pleasure,..."
– What's Wrong With the World, by G.K. Chesterton Part of his defense of the institution of marriage. (via triadic)
"Andrew [Sullivan's] writing is not and never has been much about making sense in..."
– Does Andrew Sullivan's Obamaphilia Make Sense? | The Moral Sciences Club | Big Think Will Wilkinson. (via mwfrost)
"Christianity is always out of fashion because it is always sane; and all..."
– G.K. Chesterton in The Ball and the Cross (via gkchestertonquote)
"What kind of impoverishment can be attributed to the denizens of Western..."
– Walker Percy, Lost in the Cosmos